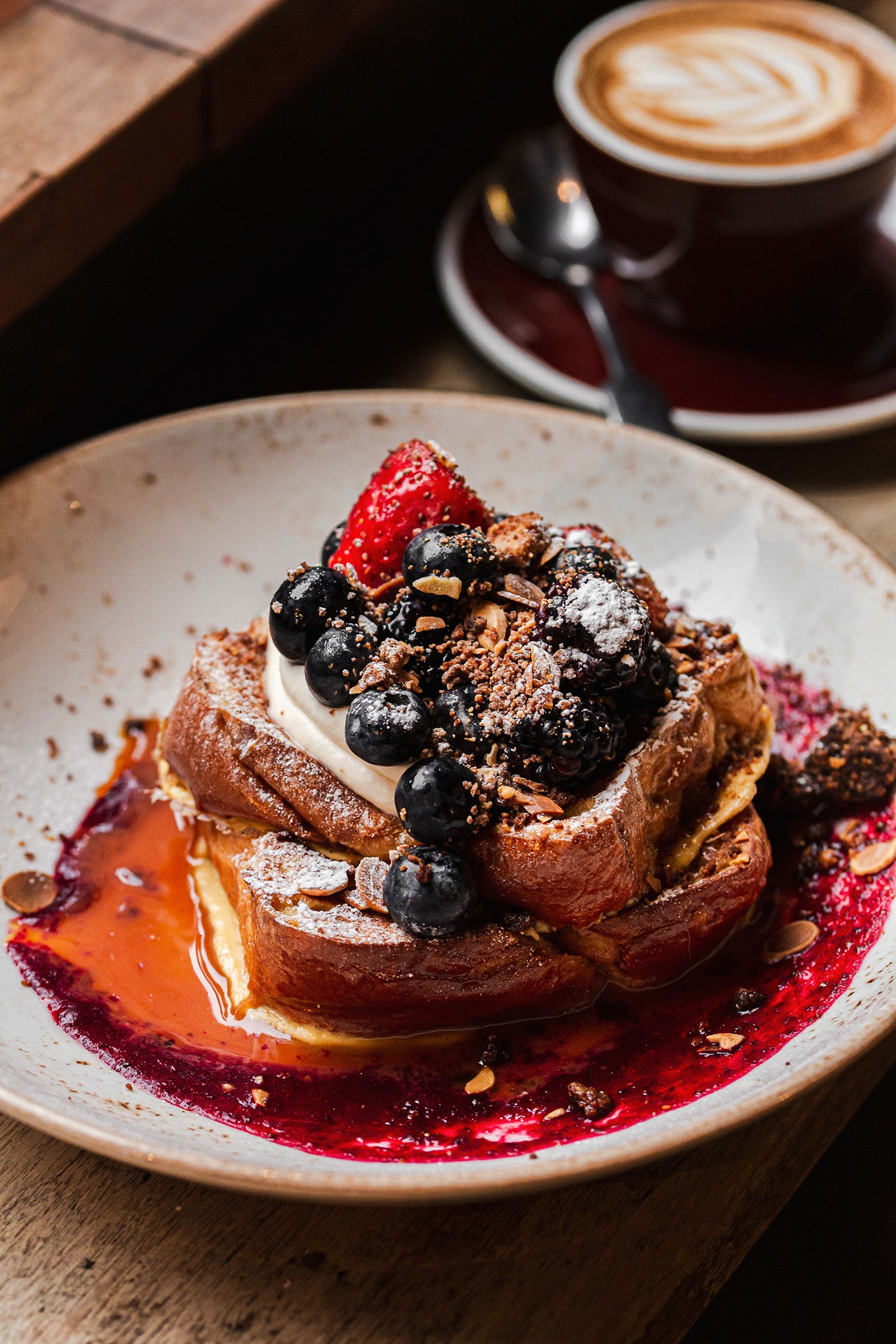 GET FED
Order to Table/Click & Collect
Please note if you have any allergies do not use the online ordering system, place your order at the till.
Come rain or shine, we offer the city's sunniest welcome.
Inspired by Kiwi and Aussie neighbourhood hangouts, we serve Manchester's best brunch, most delicious coffee and friendliest customer service.
We have created a little slice of Antipodean happiness in the heart of the city, and we're keen to share this authentic, enjoyable experience with anyone and everyone who walks through our doors.
"Whenever we make a trip to Manchester we always ensure we work in a trip to Federal for brunch. The NQ did not disappoint in fact they were outstanding in every aspect. The halloumi 'shrooms were sublime! Staff were so friendly 10/10"

"Awesome place with the nicest staff I've seen in Manchester. Hands down the best brunch place in town. Had the chance to visit other of their locations and the vibe was as good as the next one. Well done!"

"Probably the most consistently brilliant brunch experience I've found anywhere in the UK. There's usually a queue but it's worth it for the sheer quality of the food, the coffee, the drink selection, the pastries and cakes."

"Can't fault this place, best French toast delicious soft fluffy and dressing is superb, matcha drink is good, iced chai latte was perfect."