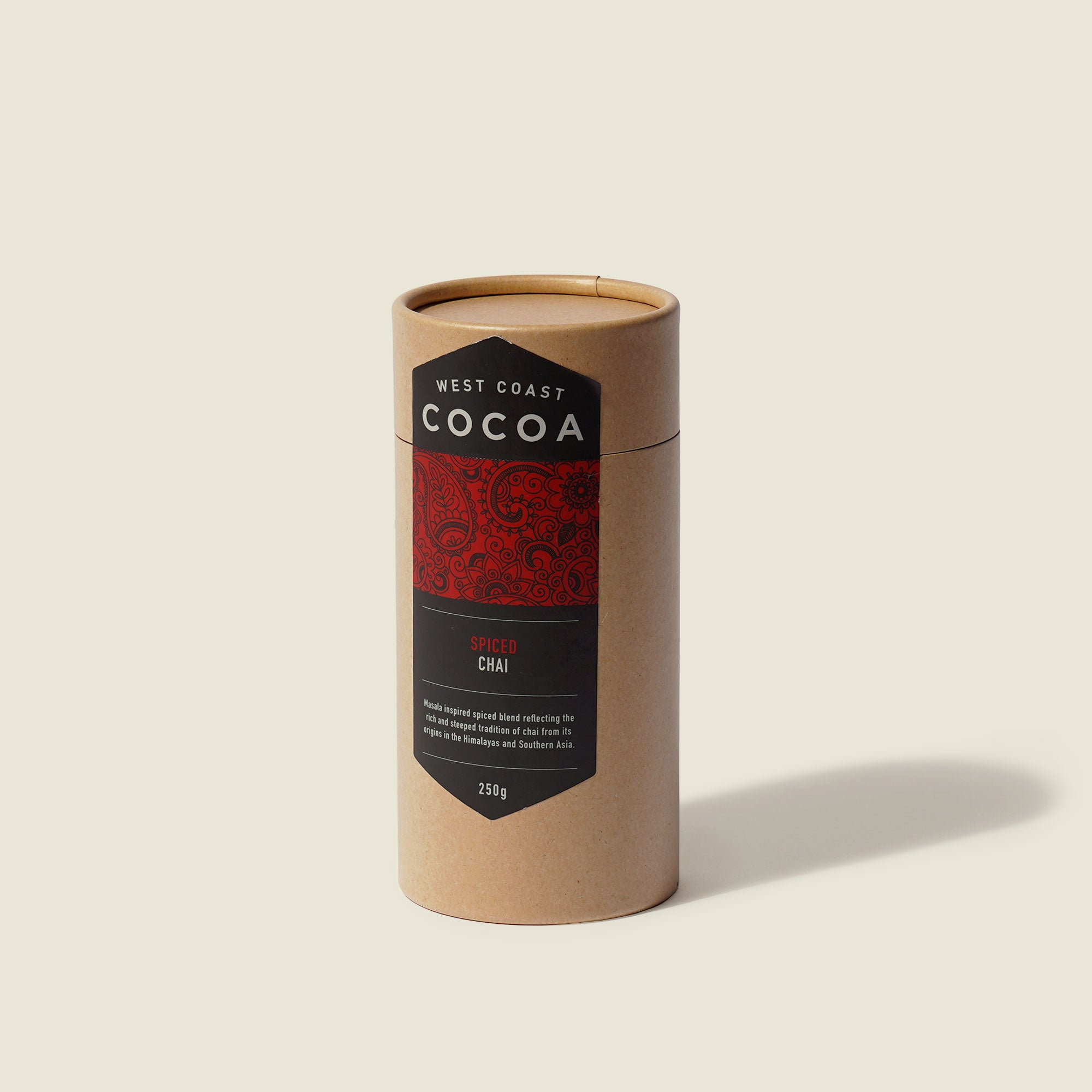 Spiced Chai Powder
Spice it up at home with our favourite chai blend.
From West Coast Cocoa, this masala-inspired spice mix reflects the rich and steeped tradition of chai from its origins in the Himalayas and Southern Asia. Discover this decadent fusion of aromatic spices and enjoy a rich, smooth and full flavoured chai.
This perfect powder is the very same blend that we use across our Manchester cafes to create our signature chai lattes.
Brown and White Sugar, Ground Spices (ginger, cinnamon, cardamon, cloves), Spiced Chai Flavour, Salt, Heilala Vanilla Extract